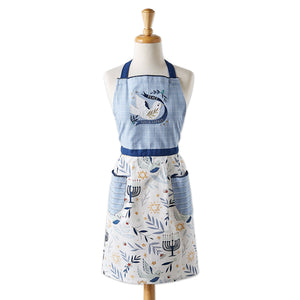 This beautiful apron measures 40" to the hem, 31" in length and 21.5" waist with an extra-long strap to wrap around your waist.
Aprons are made from 100% Cotton, machine washable. Wash with cold water in gentle cycle, tumble dry low. Please do not bleach them or run them through a hot dryer.
Apron has two pockets, perfect for storing spoons, spatulas, herbs, spices, towels, recipes, or any other accessory you need close at hand while baking, cooking, grilling, gardening, or crafting.
These make great housewarming gifts.